The senior class is hurting the most, as Luster was the second of their classmates to die from gun violence.
Now the Class of 2018 is heartbroken thinking about the two empty seats they'll see at graduation, but they're working to keep the memories of their friends alive.
It's something the Fulton football team has experience in.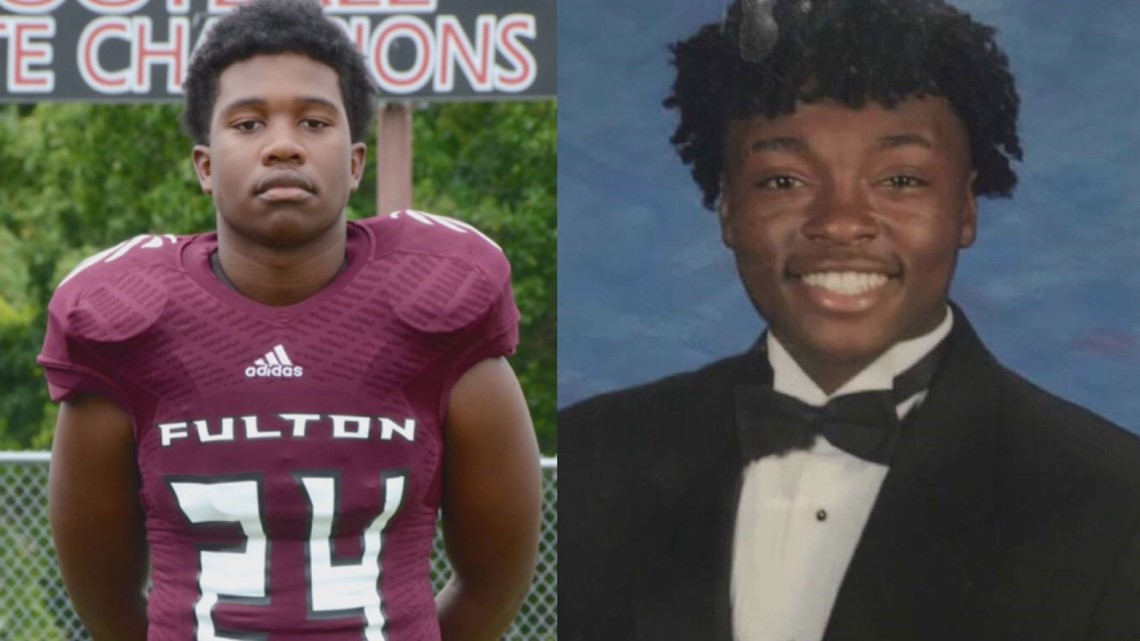 The players pride themselves on being more than a team. They're a family.
It reminds them of the death of their late teammate, Dobson in December 2015.
"It felt a whole lot like the same thing," senior James Davis said. "I woke up, there goes Zaevion, and the same thing happens to Mekhi."
Davis grew up with the two.
He played on the football team with Dobson, and the basketball team with Luster.
"We went to school the next day, and the halls were quiet," Davis said. "It brought back so many memories. It just didn't feel right."
Davis and his teammates Joey Smith and Robquez Thomas never thought they'd have to live through the pain of losing a friend again.
"It's Mekhi, they're like, 'he got shot,'" Smith said. "I was like 'dang, again?' It's like a rerun."
When Dobson was killed in 2015, his death brought the football team together in its darkest days.
"I think our guys grew up faster than what people would expect," Fulton Head Football Coach Rob Black said. "They've become stronger. I think a lot of them have learned not to take things for granted."
Now about to graduate, they've worked to keep Dobson's memory alive at Fulton.
"We've got 'Long Live Zae,' #24Strong, you see that on our field," Thomas said. "We just keep him in our family because that's our brother."
The players said they hope to honor their friends in some way at graduation on May 19.
The Tennessee House passed a resolution last week to make May 19 Zaevion Dobson Day.
After that day, the teammates will still be there for each other as a new generation of Fulton football players stays #24Strong.
"RIP Zae and Mekhi," Davis said. "Love y'all."