The public got a sneak peek Wednesday morning on NBC's "Today" show of the new University of Tennessee student documentary about Dolly Parton and her Imagination Library.
Organizers also announced the public will be able to watch the full "The Library That Dolly Built" documentary at some 300 movie theaters nationwide April 2.
It's a one-night only screening. Locally it'll be at Regal's Pinnacle theater complex in Turkey Creek and at Downtown West.
Parton will attend the premiere at the Silas SVA Theater in New York.
Nick Geidner, a UT associate professor, directed and produced the 74-minute film. He leads Land Grant Films, a documentary production program.
"Today" aired a trailer for the film Wednesday morning.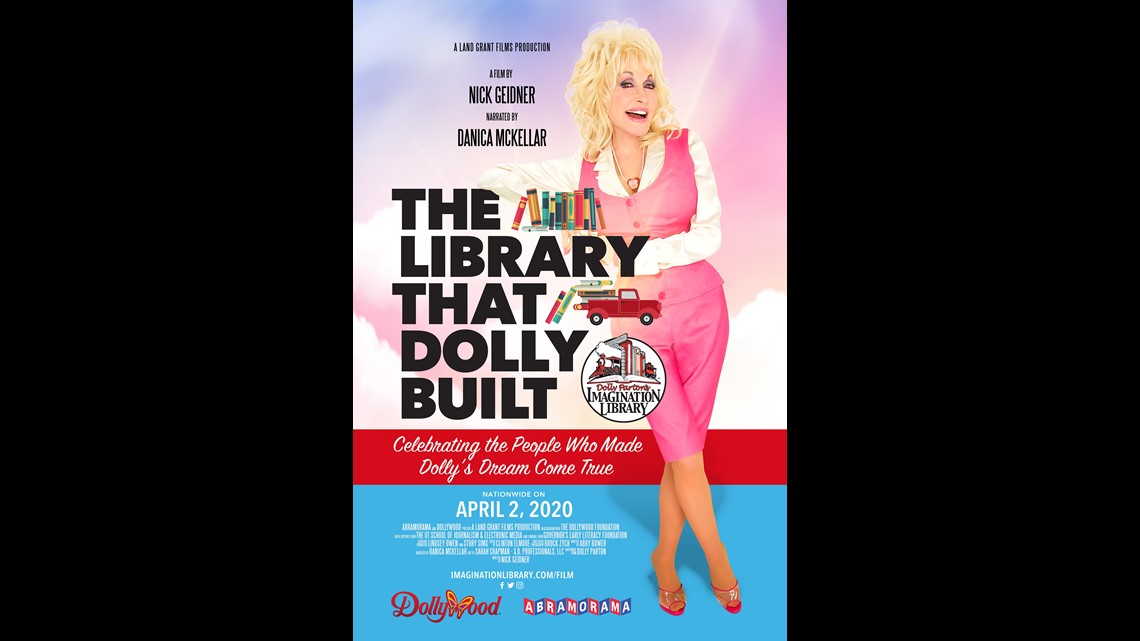 Parton's non-profit Imagination Library provides free books to children to boost literacy. More than 1.5 million books are handed out every month free to young readers across the United States and in a handful of other countries.
Imagination Library on Wednesday posted an update with a quote from Parton: "I always felt we owed the world a better and deeper understanding of the Imagination Library but the stars never quite aligned. When Nick Geidner came to us with his unique vision and talent, I knew the time had come to make this film. I am a charter member of the Dream More Club so with the help of Abramorama, Dollywood and all of our community partners, we hope to make a big splash in theaters all across the country on April 2. We have come a long way but there is so much left to do!"
The group also released a trailer for the documentary, which you can watch on YouTube!
The film looks at how the library program came about. It includes interviews with Parton, authors, and Imagination Library staff members among others.
It's narrated by actress Danica McKellar, who recently appeared in the Hallmark Channel Christmas special "Christmas at Dollywood".
"With 'The Library That Dolly Built', I hope to share the story of this program with the world," Geidner said in a statement. "I want everyone to see the Imagination Library as I see it and to understand the way Dolly Parton has not only shaped this program, but has consistently sought to support my adopted home of East Tennessee."